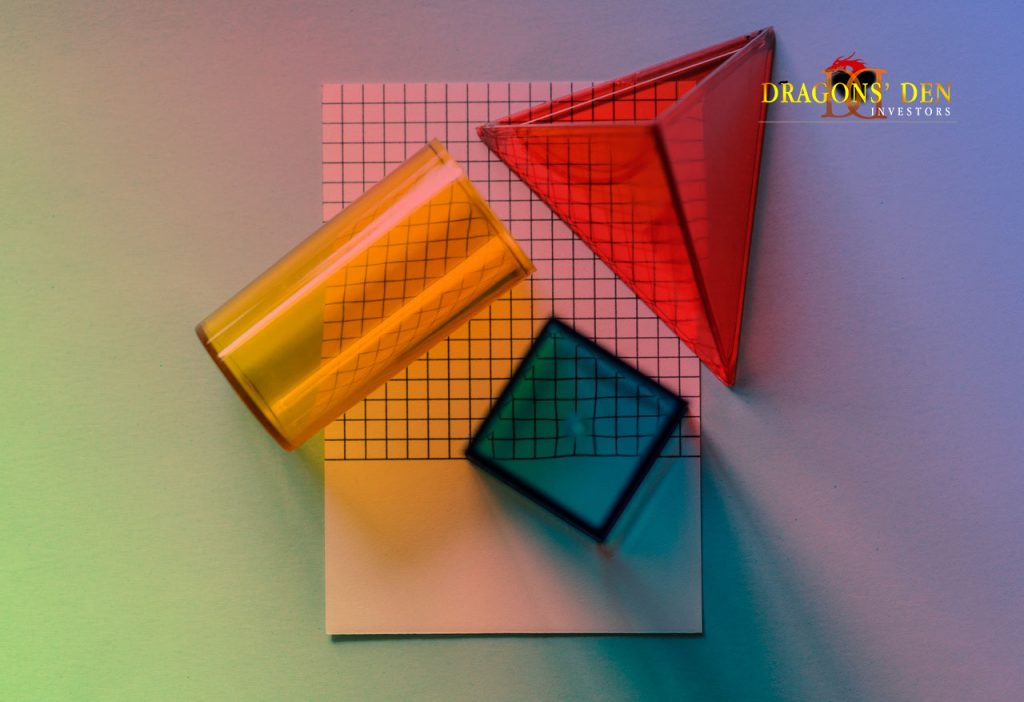 The Dragons' Den was first launched in Japan. Following the huge success of the reality show, many countries adopted the show and created different versions across the world.
Dragons' Den television series aired in BBC sees the participation of entrepreneurs who pitch for their innovative ideas or products for that much needed investment amount which they ask in exchange for a stake in their company.
Dragons' Den inspires many of us to dream big and try our luck with the multi-millionaire venture capitalists, five dragons out there to tear you to pieces with their grilling sessions. Dragons' Den was a stepping stone for many entrepreneurs who successfully pitched and acquired business partnerships with the dragons. Many entrepreneurs have managed to impress the dragons with their products, ideas and pitch. Here's how Ralf Klinnert made some really funky moves to win over his funky cone that came to be known as Dragons' Den Cones!
Dragons' Den Cones- Funky Moves
In the sixth episode of Dragons' Den, Ralph Klinnert, a German entrepreneur from Scotland pitched for his novel interactive fitness game, the Dragons' Den cones that help to treat obesity in children. His pitch for £ 120,000 for Dragons' Den cones in return for a 50% stake in his company got the dragons' immediate attention. Funky Cones or Dragons' Den cones as they later came to be known are a group of intelligent cones loaded with smart electronics. The press of a remote button is all that is needed to trigger the Dragons' Den cones into action. Dragons' Den cones had attractive blinking lights in vibrant colours that would lure any kid to its arena and make him dance to its tunes!
How Does It Work
Dragons' Den cones have a wireless remote control used for activating different game modes fed into the cones. Out of the many fun applications that are available in Dragons' Den cones, the most interactive game would be the one which stimulates the mind, brain and the physique equally. This mode in Dragons' Den cones involve the placing of cones at equal intervals apart from each other and running between the cones by following a sequential pattern of lights that flash, accompanied by sounds that entertain.
The creator of these funky Dragons' Den cones, Ralf Klinnert claims that this method of running along the lights and sounds in a consistent pattern not only improves the fitness level by removing obesity, but also helps in the development of memory, attention and co-ordination in kids. Dragons' Den cones also improve agility. Any activity involving Dragons' Den cones would involve a lot of fun and running around, burning all those extra calories and fatty tissues in the process. It is little wonder that Dragons' Den cones can be used as professional sports training equipment for any type of team sports and athletes alike.
The Convincing Game
However, things were not so easy as it is made out to be…Ralf had to convince the Investment wizards about the benefits of Dragons' Den cones and it was not an easy task to achieve. Ralf Klinnert had to go through two hours of rigorous grilling by the Dragons before he walked away victoriously with £ 120,000 for his Dragons' Den cones. Ralf started his pitch for Dragons' Den cones with a convincing note, but ended awkwardly by asking the dragons to test his product. A moment of doubt overshadows him when the Dragons declined to try his Dragons' Den cones.
Further questioning by the Dragon Duncan Bannatyne reveals that Ralf has worked on Dragons' Den cones for five years on a government grant of £ 140,000 and had sold 15 prototypes of Dragons' Den cones at almost double the cost and made £ 7000. Three Dragons' Den investors back out from the deal citing reasons such as exorbitance and worthlessness on the part of the entrepreneur. Duncan Bannatyne goes as far as making remarks that only an idiot would invest in such a product.
Ralf's luck does not fade away though. Dragons' Den cones were there to stay! Dragon Peter Jones expresses a genuine interest in Dragons' Den cones and sees its immense potential. Peter points out the importance of marketing to tap the massive global appeal of Dragons' Den cones. He expressed his desire to invest if it was a smaller investment amount and the costs were much less.
Dragons Theo and Peter are convinced by Ralf that Dragons' Den cones can be made at a much lower rate if it is mass produced. A 1000 units offer would significantly reduce the cost of each piece from £ 480 to £ 175. Theo and Peter offer £ 60,000 each, with each one asking for a 25% share instead of the initial offer of 20%. Ralf was being offered all the money he wanted for his Dragons' Den cones, but for a 50% stake in his company! He ultimately accepts the deal as his attempts to lower the equity amount falls on deaf ears.
Ralf Klinnert's success spells hard work and struggle. His success also lies in the strong pitch that he rendered for Dragons' Den cones which made the investors feel like young boys in a toyshop, excited at the prospect of choosing a new toy that they could not wait to try.
Dragons' Den cones were tested by 850 youngsters, supported by Halifax Council's Youth Activity Department. Dragons' Den cones were judges as an outstanding product by the youngsters and the professionals alike. Ralf Klinnert's breakthrough product, Dragons' Den cones are set to hit the market as mass consumer product. He plans to use a part of the investment money to expand the product. An educational and sports version of Dragons' Den cones are set to enter the market as Ralf is engaged in discussions with a sports equipment manufacturer.
The success of Dragons' Den and its entrepreneurs lie in their candid endeavours and the genuine struggles that they go through to market a product or an idea that they believe in and have put their heart and mind into.