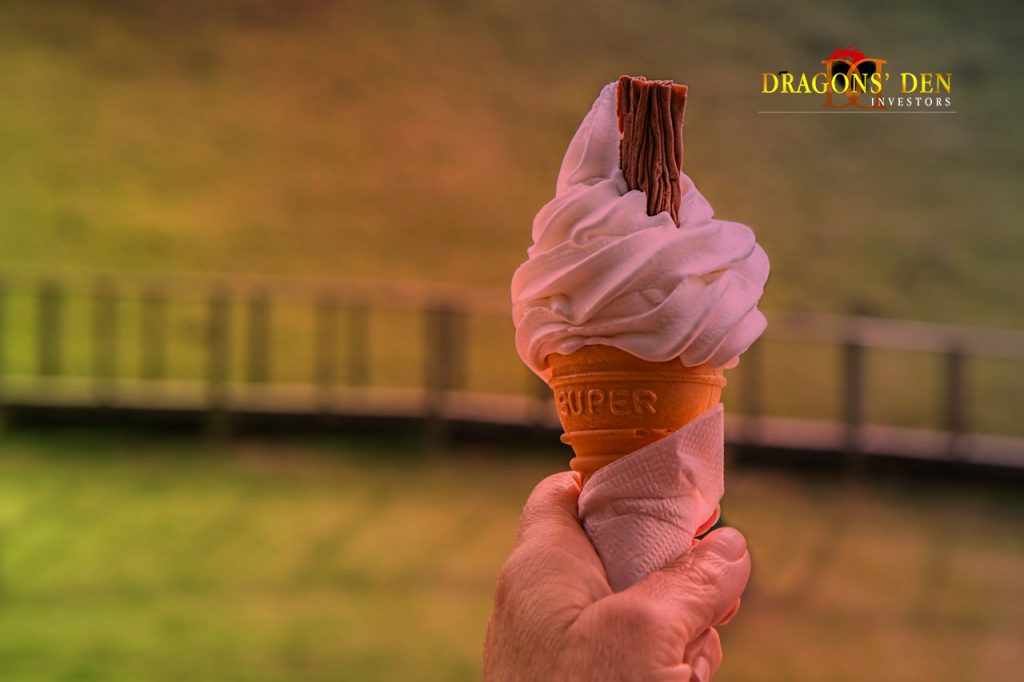 Dragons' Den has been a very successful reality TV series aired in UK. Dragons' Den is an adaptation of the series of the same name, aired in Japan originally. Since the launch of its first series in the year 2004, Dragons' Den has seen eight successful series with many successful business investment stories to boast of.
The concept of Dragons' Den is simple and easy: aspiring entrepreneurs participate in the show with a unique business concept in mind, with the hope of securing investment from the 'dragons', or the venture capitalists at the show, who are also the panel at Dragons' Den. Dragons' Den has had five very wealthy and experienced 'dragons' through out the series, who are always on the look out for the next best and unique business idea to invest in. The participants on Dragons' Den pitch in to the 'dragons' to secure an investment amount they need to conceptualize their business idea. The idea is to secure the whole amount that you asked for investment, from either one or more 'dragons' at the Dragons' Den however if you fail to do so, you would have to walk out of the show without any investment in your hands.
Dragons' Den is a great platform for budding enterprisers who want to make it on their own, and who have a great and well researched business idea worked out. It's however not easy to convince the 'dragons' at the Dragons' Den, so before one decides to go ahead and pitch their business idea to the 'dragons' at the show, they should work out their business idea and plan absolutely well or else ready to be grilled by the questions of the 'dragons' and if you fail to make an impression or satisfy their queries and doubts, there is a very little chance that you might secure any investment at Dragons' Den.
Dragons' Den has seen many entrepreneur present their ideas to the panel, most of them had to walk out of the door with nothing at hand while some ideas did secure more investments than they had actually asked for and went on to make a big in the entrepreneurial world.
One such interesting and successful story at Dragons' Den is of Kirsty Henshaw. She is a single mother who came in to Dragons' Den with an idea of making a frozen dessert that is dairy-free, hence would be a wonderful substitute for ice cream. At Dragons' Den, Kirsty Henshaw managed to secure a successful investment deal of £65,000 from the 'dragons' Peter Jones and Duncan Bannatyne for an equity of 30% in the company.
Prior to entering Dragons' Den, Kirsty Henshaw struggled with two different part-time jobs at a bar, along with the task of raising her four year old child. Kirsty had no other choice, but to live in with her mom, to make ends meet. When Kirsty found out that her young son had an allergy to nuts and could not consume dairy products as well, a clever business idea struck her. Her son Jacob couldn't eat most of the desserts in the ready made form which were available in the market, thus, after an unsuccessful search over the internet for alternatives, Kirsty thought of coming up with her own range of desserts and ice creams.
Kirsty created a range of chocolate, vanilla and strawberry iced desserts which were prepared brown rice milk, and were low in sugar and fat as well as were fairy-free. She initially prepared the ice creams and desserts in her own kitchen in an ice cream maker she bought from the store. Kirsty Henshaw, hailing from Lancashire, took a decision of dropping out of the University to make her business idea into reality. She managed to save £14,000 for the same, however, Kirsty needed some more cash investment to help getting started and moving, thus she thought of entering Dragons' Den.
The 'Dragons' at the Dragons' Den, which includes the extremely rich and knowledgeable venture capitalists like James Caan, Deborah Meadan etc. heard Kirsty's pitch at Dragons' Den. Everybody was impressed by Kirsty's determination and background as well as the figures she had thoughtfully worked out and the actual profit forecasts.
After giving a successful pitch to the 'dragons' at the Dragons' Den Kirsty also explained to the panel that her motive was not to copy ice cream with the frozen desserts she plans to launch and presented in her replies to the queries that she had a complete knowledge about the origination of her product.
Deborah Meadan, one of the 'dragons' at Dragons' Den wanted to know the chain of supermarket than took an interest in Kirsty's frozen ice cream dessert idea and Kirsty told Deborah that that super market chain might begin the trial of her product in about 400 stores across UK in 2010, from September. After being urged by the 'dragon' Theo Paphitis at Dragons' Den to tell them the stores name, Kirsty reveals one of the biggest brand names in the UK to the 'dragons' which leaves them spell bound.
When Kirsty was asked by the 'dragons' at the Dragons' Den if she could create the required quantities of frozen ice cream successfully, to which she replied saying that she already had had a word with the biggest maker of ice cream in the UK and they assured that they would be able to meet all the orders. Dragons' Den 'dragon' James Caan investigates Kirsty about the forecasts for the first year and was impressed with the realistic figures that Kirsty came up with at the Dragons' Den.
James Caan later asks Kirsty about the background she comes from and is impressed by the fact that she was able to save a handsome some to start up this new ice cream venture of her own. Kirsty's enterprising mind pulls Theo in and he makes an offer to Kirsty of a £10000 for 40% equity in the company. Deborah Meadan calls her self out of the deal. Peter Jones at the Dragons' Den too is keen and offers Kirsty £65,000 for a percentage stake of 25%. When James Caan declares out, Duncan Bannatyne matches the offer of Peter Jones. Kirsty gives Theo's offer at the Dragons' Den as passé as it required her to let go of a huge equity percentage for a less amount in return.
She was however confused between the investment offers by Duncan and Peter, when Peter decided to break the deadlock and suggested that Duncan and he can go in for a joint investment in Kirsty's frozen dairy-free ice cream and desserts venture with an equity of 30% and thus the deal was made.
Ever since the show, Kirsty has been closely working Peter Jones official team, which has ensured a deal with R&R Ice Cream Ltd. with a license to create and distribute Kirsty's ice cream range. Kirsty re-branded her ice cream range later to Freedom, and now sells at Sainsbury's, Morrisons, Tesco and ASDA.