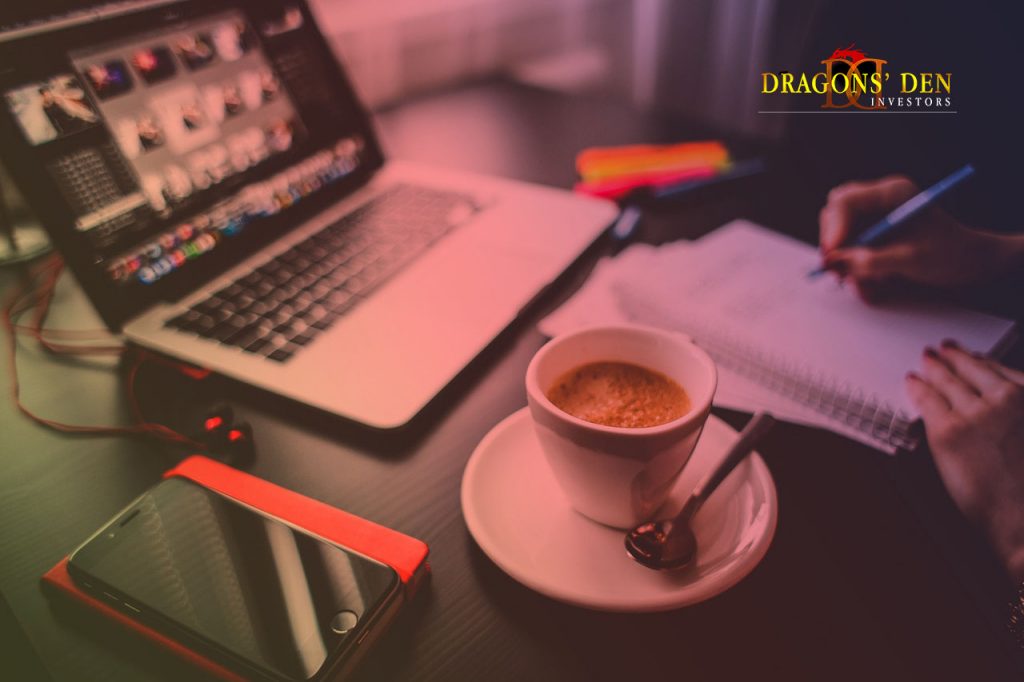 Imran Hakim's iTeddy from Dragons' Den is one of the greatest success stories of the television chat show, Dragons' Den. The youngster was able to secure a good amount of investment for his edutainment toy. iTeddy is Dragons' Den prestigious find which has already grabbed a deal from Argos – a toy retailer in the UK. Apart from being the most precious toy of the kids between 3 to 11 years, iTeddy has also helped entrepreneurs and business enthusiasts to learn a lot from its success. iTeddy is Dragons's Den successful find which has brought a new meaning to chat shows, reality shows, and entrepreneurial skills.
To analyze the success story of iTeddy and Dragons' Den, it is necessary to know a little about Dragons' Den. A television series which started way back in 2005, Dragons' Den has been helping small time entrepreneurs with an excellent idea but no financial backing to succeed in their business. In the chat show, series of questions are placed to the participants with a hope of getting the right answers to start the business. The contestants need to substantiate the success of their brainchild with various statistics and data to a panel of five judges – the Dragons.
In one of these episodes, iTeddy at Dragons' Den made a superb entry. Imran Hakim placed his brainchild which was quickly identified as a successful business story by the "Dragons", Theo Paphitis and Peter Jones. Since then, there was no turning back for iTeddy. iTeddy under Dragons' Den made a evolution in the toy world as it brought interactivity, entertainment, and education to the kids.
iTeddy has games, music, educational tricks, and even cartoons to entertain kids. Adults can also record lullabies, bedtime stories, and poems. Kids can listen to them whenever they like. Innovative, useful, entertaining, iTeddy under Dragons' Den guidance has brought a new meaning to teddy bear toys.
It all started after Imran Hakim was able to portray the novel idea to the entrepreneurial judges. Soon iTeddy became Dragons' Den new investing theme. It bagged 140,000 pounds from investors – also, the judges of the show – Theo and Peter. Peter has further said it was a joy to invest a good amount to the innovative teddy toy that had a great potential in the market. In today's age of electronics and programming, it is important to introduce children to electronic toys, he added. iTeddy under Dragon Den's entrepreneual ideas would be able to provide this option to the kids. With strong backing, financial help, and managerial assistance, iTeddy at Dragons' Den tutelage has got a good exposure in the market. No wonder, the electronic masterpiece has adorned the shelves of major toy hubs across UK.
Viewers watching the birth and rise of iTeddy at Dragons' Den hub were convinced that kids quickly outgrow from their mechanical toys. With television and CDs making the way into the market, the kids love to have something more. How about a tangible object that is powered by electronics and programming techniques? iTeddy was the right choice in this aspect.
To promote this innovative toy was not easy without the sheer guidance at Dragons' Den. iTeddy with Dragons' Den sponsorship was able to make this idea into a reality. Initially, Imran Hakim had trouble in convincing all the members in the Dragons' Den. As he had not patented his idea, Deborah and Richard refused to buy any stakes in the business. However, he won a good support from Theo and Peter.
The cute teddy packed with electronic technologies and programming sequences had a future. For a 22.5 percent share from each of the two judges, iTeddy became Dragons' Den most lucrative investment. With efficient marketing abilities, iTeddy had become Dragons' Den successful business event. Today, the toy with media player fitted in it is not a high-priced teddy toy. Slowly, iTeddy under Dragons' Den won accolades from different parts of the world. Imran Hakim has also sought distribution rights for firms who want to sell iTeddy in the US.
Getting heard in the enterprising business show was not easy for Hakim. The questions put across to him were tough. His idea was challenged by the judges but Hakim's pitch was overwhelming. He had already won the hearts of two "Dragons". iTeddy under Dragons' Den has soared new heights. It was revamped further with new marketing and distributing techniques. It slowly but steadily made its way into the hearts of all kids staying at different parts of the globe.
The multimedia bear is just the toy, kids need today. When big kids and teens get ipods, computers, and video games during their leisure time, younger ones require a similar electronic toy to play and enjoy. The idea was first struck Hakim's mind when he was interacting with his niece. He had the idea and sought the help from a designer, Riaz Valli to put forward some visuals for it. Slowly, he came up with iTeddy.
But, success of iTeddy came only after Dragons' Den help and sponsorship. It is not only the financial prospects and investments but also the idea to make the entrepreneual idea into a reality through effective marketing abilities, deals with retailers, and interactions with the promoters. As good amount of promotional activities was done by the chat show itself, this prestigious electronic toy has undoubtedly become a success story of Dragons' Den. Kids love it, and so do the elders. It gives joy and non-stop entertainment to the children who want to so some interesting tasks even while they are playing.
Hakim thought of placing minute electronic chips and gadgets into toys – a success factor for iTeddy. The apt design has also reduced the weight of the toy and consequently, its price. In other words, iTeddy from Dragons' Den has become a useful toy to play with by small kids.
So, if you were to gift a wonderful toy to your little one that would likely to be its playmate for sometime to come, iTeddy is the best choice. Naturally, iTeddy with Dragon Den's help has made it into the world and fantasies of children.