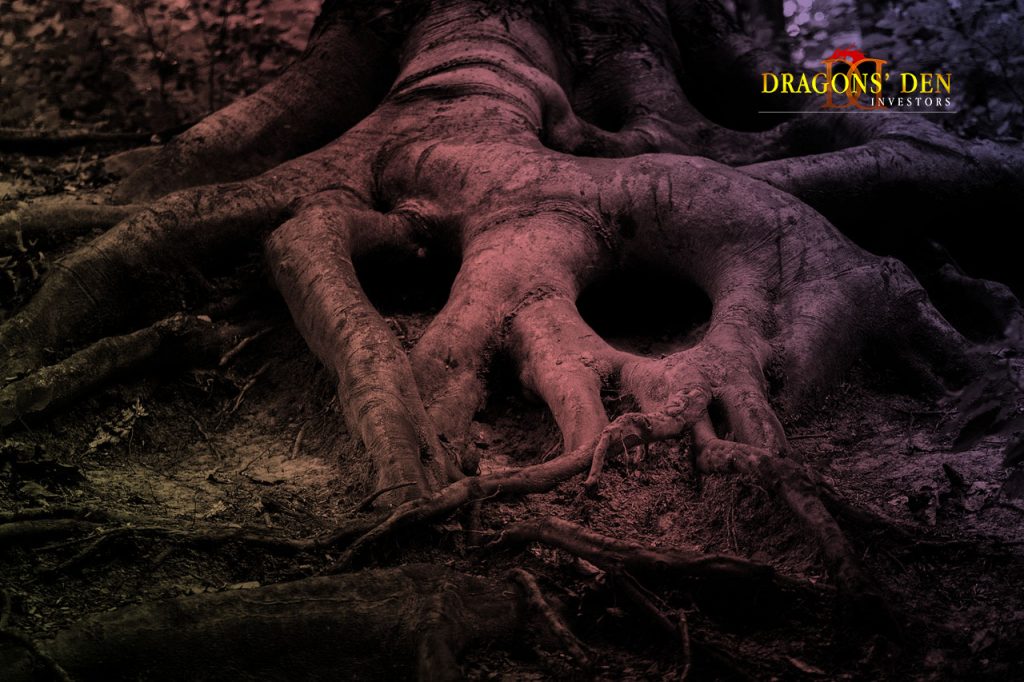 Keith Valentine famously known as Levi Roots is a tall and good looking man of fifty; he is a British Jamaican musician who is also a chef and entrepreneur. He has done shows with James Brown and Maxi priest and was also nominated for MOBO awards for best reggae singer. After entering in to the reality program Dragons Den he gained more fame and funding for his Reggae Reggae Sauce. This is a jerk barbecue sauce and Levi says that it is his grandmother's secret recipe. Since 1991 Levi and his children were selling this sauce at annual Notting Hill carnival. In 2006 in the carnival, Levi sold 4000 bottles and he also appeared in many food trade shows. In one such show BBC producer found him to be potential and asked him to enter into the Dragons Den.
Dragons den is a reality television programme that allows entrepreneurs to secure investment for their business by pitching their ideas to panel of Capitalist who are referred to Dragons. In return the dragons receive a percentage of the company's stock. The contestants of this reality show are very potential with viable business ideas but do not have enough funds to execute it. When they appear in the program they let the dragons know about their business ideas, the amount required and the percentage of the company stock which will be offered to the dragons. Levi roots Dragons' Den was very successful after the Levi's appearance in the first episode of the fourth series.
He was asking for an investment of 50,000 pounds and in return was ready to offer 20% stake of his business. In the show he erroneously said that he had an order of 2.5 million liters but actually had only 2,500 kilograms of sauce with him. However 50,000 pounds were offered to him by two dragons Peter Jones and Richard Farleigh for a 40% stake in his business. The dragons were really impressed by the way Levi recomposed himself after erroneous statement. Levi roots Dragon Den was a fantastic show that let Levi to gain 50,000 pounds and 60 % of the business. Peter Jones and Richard Farleigh each provided 25000 pounds for a 20% share in the business. While pitching his product he was entering the Dragons Den with a Reggae Reggae Sauce song. "Put some music in your food" this was the catch line of the product. British people and panel of experts voted Reggae Reggae sauce as a cool Brand.
Though Levi roots Dragons Den was a huge success, earlier Levi had tough time in life. He had been in prison for 5 long years. When he was running a small club in Brixton, a place where kids can come off the streets and try some music. At that time police found "smokeable stuff" in the club, Levi took the responsibility and was sent to prison. Now confesses that he only tried to protect the young boy who hided the stuff in the club. He has no regrets for what had happened to him; actually he says that the imprisonment helped him to develop will power to move towards success.
Levi roots moved to England only on 1970 and he managed to join a band by name MATIC 16. It was first step of Levi to carve a career in the music field. At this time, Levi used to play football with Bob Marley and used to share nice moments together. MATIC 16 broke in the year 1983, leaving Levi all alone again. Tragically in 1985 he was sent to prison, where he met the most important person Theresa a liaison officer who was responsible for changing Levis' life. She decided to transform Levi, advised him to read good books and also taught him how to speak. When the end of his incarceration, he was a different person and wad determined to make a mark.
He spent all the time in the Brixton kitchen with his seven children cooking up all his secret family recipes left by his grandmother. These recipes were bottled and were sold in the annual Notting Hill carnival. In 1998 the album "Free Your Mind" was nominated at MOBO. In a London Foot market, his meeting with a Dragons' Den Researcher was a turning point in his life. This gave him the opportunity to appear in the Dragons Den and become an entrepreneur along with Peter Jones and Richard Farleigh.
Levi has not stopped with this sauce; he is working on various products and planning to bring a host of products to occupy all the shelves in the supermarket. These products are expected to be as good as Reggae Reggae sauce. Apart from this, in Subway he had launched Reggae Reggae Chicken Sub. Though Kitchen products has given been fame and popularity, he is passionate about music and always his first love will be his music. He enters the kitchen with a song, cooks crooning a song and comes out with wonderful recipe.
Reggae Reggae Sauce has now become the biggest selling sauces in the country and in just 10 months 1 million bottles were sold. Sales of the sauce is just rocketing and the place is filled with "Levi Roots fever" which started after Levi roots Dragons Den. Though he gained a celebrity status, he still stays at the house in Brixton. He gives more importance to his Fans as he believes that they are the main reason for his success.
Raggae Reggae sauce smells like caramelized pepper, looks dark and it is runny. It can be heated and poured on food items, used as a dip or can also be used to marinade. It works well with any food item like seafood, meat, chicken and vegetables. Levi roots Dragon Den has given the tastiest sauce to the people. Get Reggae Reggae sauce is available nation wide which is priced from 2.99 pounds and you can also find new range of easy Reggae Reggae cooking sauces from 3.29 pounds. This will be found in Superquinn and independent stores in the country.