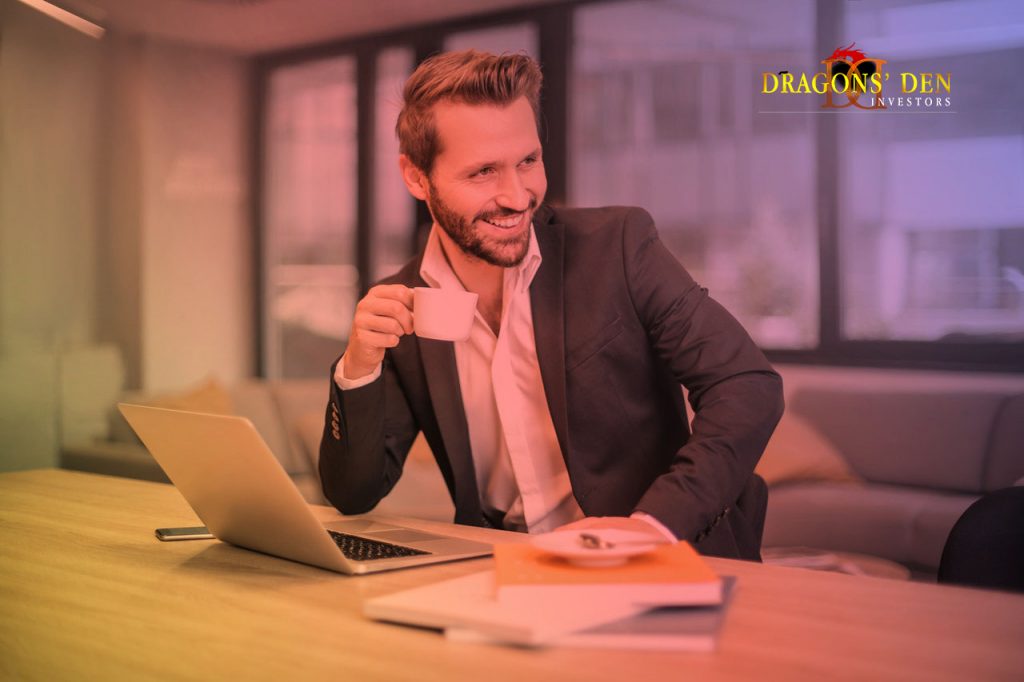 Levi Roots, a black African living in United Kingdom became the most famous participant in January 2007 to win over the Dreaded Dragons to his idea of Reggae Reggae Sauce which changed his life forever.
Levi, whose original name is Keith Valentine Graham, literally sang his way through the BBC reality television show, Dragons' Den, with his punch line, Put some music in your food!' extolling the virtues of his grandmother, Miriam Small's jerk chicken sauce into Reggae Reggae Sauce. When invite was sent to him to participate in the show his children were against his participation. They argued that the five multimillionaire investors will` just tear you to pieces!'
However Levi went ahead, showcasing his Caribbean sauce developed and refined since 1970's in Jamaica where he learnt his first lessons in cooking from his grandmother. Even after he moved to England he continued to make the taste sensation now known as Reggae Reggae Sauce and for years sold it in Notting Hill Carnival.
A BBC researcher found Levi selling the meat sauce at the carnival and suggested him to look for investment in Dragons' Den to sell it commercially. Here he convinced two of the investors, Peter Jones and Richard Farleigh, who instinctively decided to invest £50,000 in return for 40% of share in Levi's company.
Levi never looked back. Next thing that happened was contract from Sainsbury's for exclusive countrywide distribution rights to sell the Reggae Reggae Sauce. The chain which agreed for target of 50,000 bottles in its first year was in fact sold 40,000-50,000 bottles per week. This was unusual by any standards and by the year 2008 the sauce was recognized as a brand leader all over England was voted as a Cool Brand by food experts.
Roots achievement is a remarkable success story of a black African coming from humble background making it big. The story has now become an inspiration in the black community living in England. Levi himself has not forgotten his small beginnings. He says to his people: 'I want to spread the word that if a black Brixtonian Rastafarian can make it with just a sauce, then you can make it too.'
Now the Reggae Reggae Sauce has grown incredibly. It is manufactured by G Costa a division of Associated British Foods. Despite expressing his desire to not to shift the manufacturing from UK, in 2007 production was shifted to Poland.
Levi has been smart enough to launch spinoff products of the main brand Reggae Reggae Sauce. His sauce range now includes "Love Apple Tomato Sauce" and "Fiery Guava Dipping Sauce" both carries the style of original brand of Reggaes'.
In the year 2009, food chains like Subway, JD Wetherspoon, Hungry Horse, Slug and Lettuce, Scream Pub and Birds Eye have started offering Reggae Reggae range of sauces, as a part of bringing in Caribbean flavor to their menus. Levi Root's Sandwiches are on offer at Morrison's Supermarket.
Now this year has seen the launch of snacks range known as Reggae Reggae Peanuts and Cashews seasoned in the original Reggae Reggae sauce. Looking at the success Levi's received the company has also introduced ready to eat meals in United Kingdom.
Levi Roots has now become a phenomenon. His business is growing leaps and bounds all across the country. New varieties to Reggae Reggae's repertory include ketchups, dipping sauces, and pasties to name a few. Interestingly success has not made Levi rest on his laurels, he says, success means putting himself into the product. The honest commitment to his product which he carries everything he does is fascinating. Last year, he was felicitated by the British Prime minister; Gordon Brown at 10, Downing Street in recognition for his extraordinary success as Black entrepreneur residing in Great Britain.
Levi Roots carries this job as goodwill ambassador of Black community living in UK with all the seriousness that it deserves. He has been going from schools to schools to convey to Black kids to adopt positive approach to succeed. Like he says, nothing succeeds like success; however your effort to make it happens counts. Papine Jerk Centre eatery, on the Winstanley Estate in Battersea, south London where Levi began his career as a cook continues to sell an affordable honest and spicy Jamaican food to those who stood by him in darker times.
Levi at heart was and is remains a musician. He began his carrier as an MC for Sir Coxsone of Outer national Sound system in 1980s.Poor Man's Story and Voice of the Poor albums launched him onto UK recording scene. He also started his band Matic 16, on brass, along with his brothers, Patrick and Henry. He remains leading vocalist of the band which is known for its dynamic and vibrant performances in UK.
Levi performed `Happy Birthday Mr. President' for Nelson Mandela in 1992. Mandela inspired Levis to come with new ideas. He launched his new label titled, Sound box Music in 1990s which came up with a musical feast called, "Free Your Mind". It received critical acclaim and Reggae's fans following went up further. He performed on stage along with James Brown and Maxi Priest in 1998 for which he was nominated for a MOBO award in 1998.
His new album ` Red Hot' with a catchy line 'So Out Of My Mind' is expected to release later in the year. He has written lyrics for this album along with Neil Fraser the Mad Professor.
Dragons' Den judge and investor Peter Jones helped him publish his first cookery book, Levi Roots' Reggae Reggae Cookbook in 2008. He also participated in a cookery show BBC's Ready Steady Cook as a celebrity.
Now Levi Roots has his own cookery show on BBC 2 named Caribbean Food Made Easy, through which he travels to Jamaica and different parts of United Kingdom demonstrating his culinary skills showcasing hundreds of spicy original dishes.
About reaching the pinnacle of success Levi Roots feeling are humbling:"I will never forget that little paradise Content (in Jamaica) and my saintly grandmother, who helped to make me the success I am now."