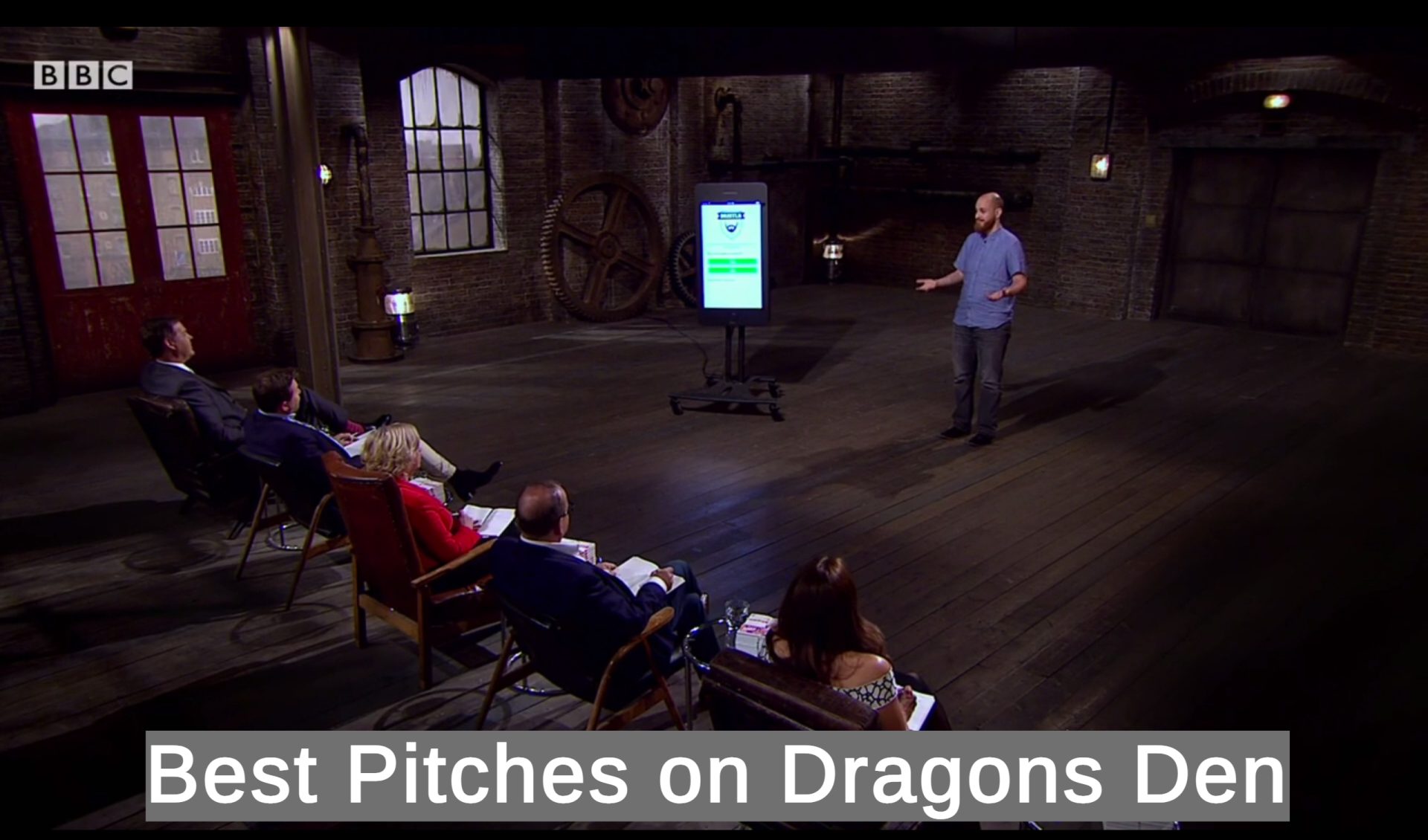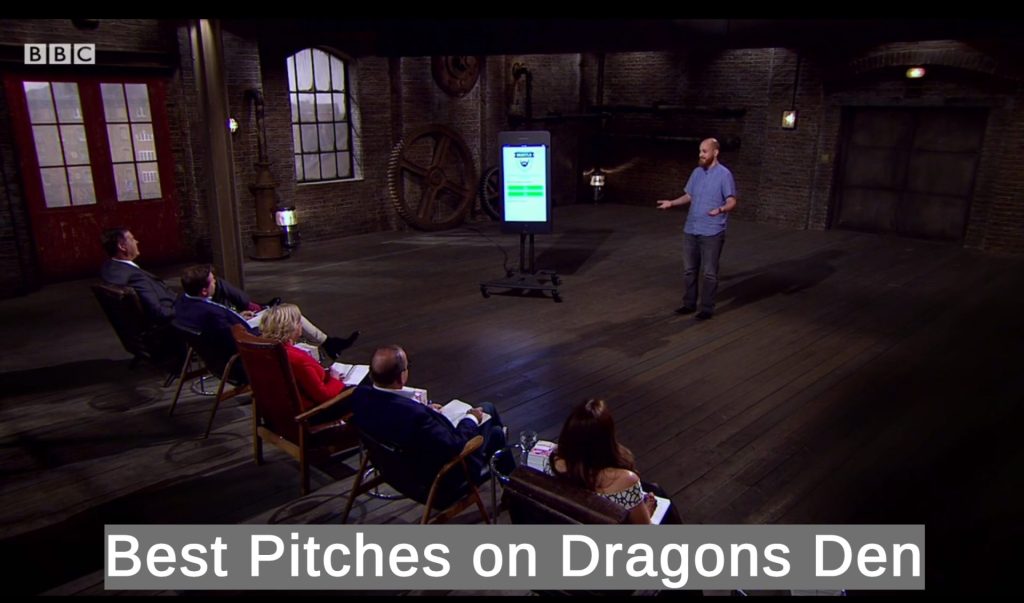 Dragons' Den is our favourite British reality show, where entrepreneurs pitch their business ideas to business tycoons and investors called 'dragons'. These prominent and successful dragons are always looking for innovative ideas that have the potential to generate significant returns. Since the premiere of Dragons' Den, several entrepreneurs have entered the show to pitch their business ideas to the Dragons. Over the years, many pitches have gained attention on the BBC show for their creativity, uniqueness, and success. To celebrate the innovation of entrepreneurs, let's look at some of the best pitches on Dragons' Den.
Sharon Wright- Magnamole
In the 7th season of Dragons' Den, Sharon Wright became famous for her jaw-dropping pitch at the Den. Wright confidently presented her innovative product Magnamole, a powerful magnetic tool which safely threads cables and wires between cavity walls. She requested an investment of £50K for a 15% stake in her company. However, the entrepreneur did not enter the show only for investment. She worked 20 hours per day without taking any time off or support and sought the Dragons' assistance in making Magnamole successful.
Sharon successfully impressed all five Dragons with her innovation, skills and pitch. Soon Theo accepted Sharon's proposal for the exact investment and equity she requested, becoming the first investor to do so. Moreover, Duncan and James quickly offered Wright £80K for a 25% share in the business.
Interestingly, Sharon received an offer for the same investment and equity from Deborah as she obtained from Theo. After analysing and discussing with the Dragons, she requested Duncan and James to lower their offer to 20% equity. However, she received a good deal in the end and got £80K investment for a 22.5% stake.
Sam Jones- Gener8
In the 18th series of Dragons' Den, Sam Jones pitched his business Gener8 on the BBC show. Gener8 is an ad-tech startup that lets users earn points and rewards whenever companies track user data online through cookies. He asked for an investment of £60,000 for 10% equity.
Sam's business pitch thoroughly impressed the Dragons. The dragons were amazed when the entrepreneur revealed that a similar US company has 6m users and a value of $135m. Excitedly, Touker said that in his six years on the show, this is one of the best pitches he has ever heard. Jones called Sam's innovation an engaging, clever, and next-generation business. Peter Jones excitedly made the offer, becoming the first Dragon to initiate the proposal. He accepted Sam's proposal and agreed to invest the exact equity amount with all the funds.
Tej Lalvani and Deborah Meaden also made the same offer. Touker went further with his proposal and offered Sam to utilise his offices for a year for free for up to eight employees. Sam asked Peter and Touker if they would be open to each taking 5% equity of the business and free office space. The duo agreed to Sam's excellent proposal for a brilliant innovation.
Ben Pearson- Big Clothing 4 U
In the 20th series of Dragons Den, Ben Pearson pitched his business- Big Clothing 4 U, a plus-size apparel company. He sought an investment of £150k for a 10% share in his business. Pearson's story is very remarkable. Despite having autism, Ben courageously pitched his business to inspire others and prove people can achieve anything with strong willpower.
All the dragons praised Ben for his guts, determination, innovation and efforts. "Your journey is inspirational," said Steven. "I have seen some incredible pitches on the show, and yours is one of the best," he added. Deborah praised Ben by calling him brilliant. However, after admiring Ben and his business, Deborah, Sara, and Peter rejected the offer. Steven also refused the offer, saying he doesn't feel passionate about this aspect of the industry. Ben secured investment from Touker for all the money for 35% equity of his business.
Jordan Daykin- GripIt Fixings
In the 12th series of Dragons' Den, Jordan Daykin pitched GripIt Fixings, an innovative solution for hanging heavy items on plasterboard walls. Jordan Daykin is the youngest entrepreneur to secure investment in Dragons' Den.
During his pitch, Jordan demonstrated how traditional fixings like screws and nails can easily come loose or even pull out of plasterboard walls. It can cause damage to the wall and make it difficult to securely attach heavy items like TVs and cabinets to the plasterboard walls. He then introduced GripIt Fixing, which distributes weight across a large wall area, providing a secure and strong fixing.
The Dragons were initially sceptical of Daykin's claims, but he impressed them with his passion and determination. After a tough negotiation, Daykin accepted an offer from Dragon Deborah Meaden. Deborah invested £80k in exchange for a 25% stake in the company.
Since the show aired, GripIt Fixings has become an enormous success, with the product now available in over 32 countries worldwide.
These were some of the best pitches on the Dragons Den. The best pitches on Dragons Den are innovative, creative, and solve a problem. Moreover, these pitches have secured investment from the dragons and became successful businesses. Do you know of any best pitches on Dragons Den we did not mention on our website? Please tell us, and we will happily add it. We are willing to make this list more comprehensive by adding every piece of information.