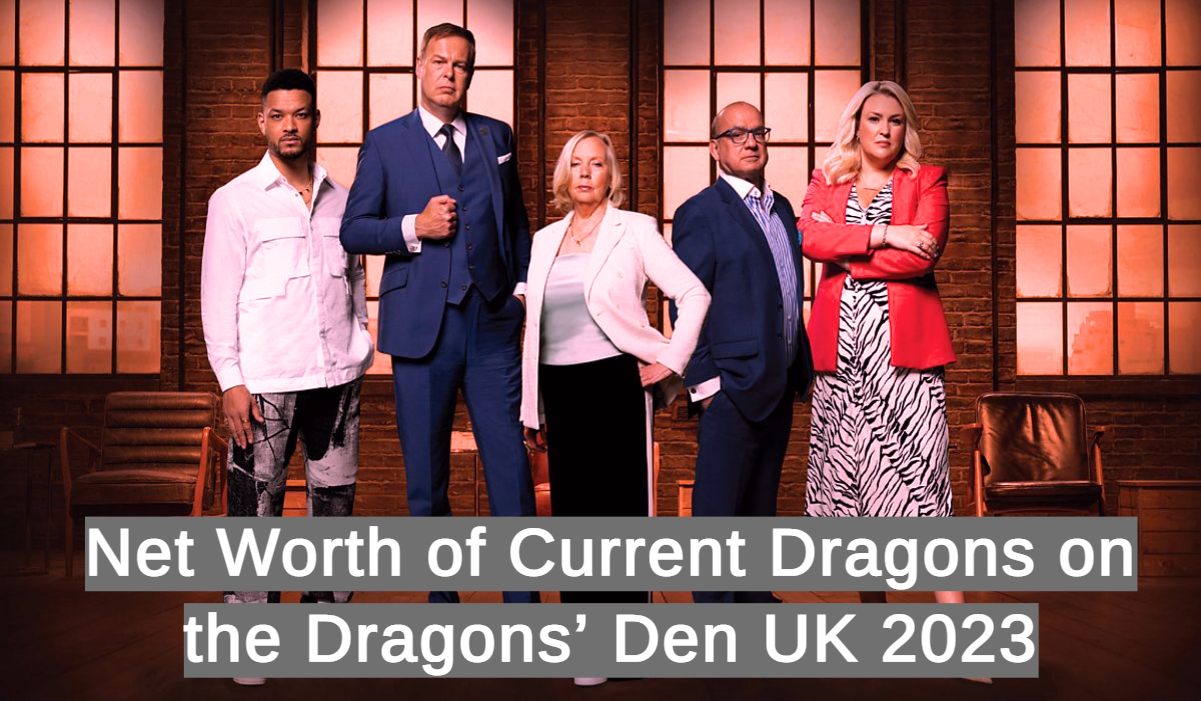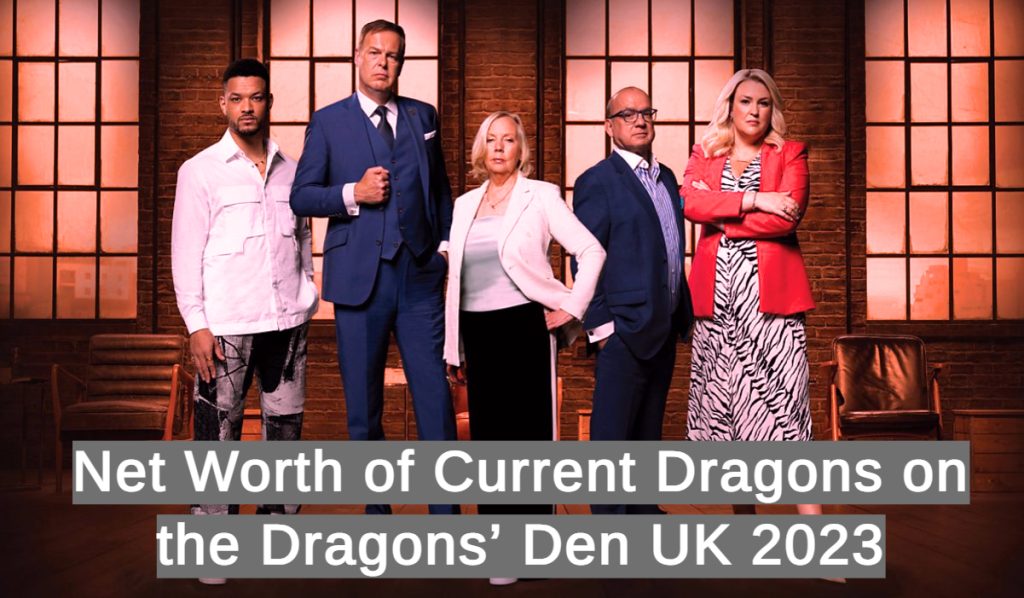 As we all know, Dragons' Den is back with another exciting series in 2023. Since 2005, the format of the show has not changed. Aspiring entrepreneurs pitch their businesses on the BBC reality show, hoping to get investments from the Dragons, five wealthy investors. The Dragons are famous for their innovation, industry experience, sharp wit, business knowledge, tough negotiation and the occasional fiery outbursts. Over the years, several Dragons entered and left the show. The Dragons for this year's series are Sara Davies, Peter Jones, Deborah Meaden, Touker Suleyman, and Steven Bartlett. These Dragons use their expertise and experience to hear out the pitches of hopeful entrepreneurs and make an investment. With that in mind, let us read the net worth of current Dragons on the Dragons' Den 2023.
Peter Jones- £1.157b
Peter Jones is a British businessman, investor and well-known TV personality appearing on several reality shows, including Dragons' Den and American Inventor. Jones is famous as Mr Global and has been a panellist on Dragon's Den since the show's first series. According to the Sunday Times Rich List, Peter Jones' net worth is £1.157b. He has always been passionate about property, telecommunication, retail, media, leisure and publishing. Jones is one of the most prominent entrepreneurs in the UK. Moreover, he received CBE in 2009 for his innovation and contribution to society.
Peter started his entrepreneurial journey from scratch at a very young age and faced several financial and personal issues. In 2005, Peter introduced the Peter Jones Foundation, which operates the Tycoon in Schools initiative and the Peter Jones Enterprise Academy. Today, the entrepreneur's s portfolio has 30 businesses, including Data Select, Expansys, Jessops, Wonderland Magazine, Bladez Toyz, Red Letter Days, and Levi Roots.
Touker Suleyman- £200m
Touker Suleyman is an award-winning fashion retail businessman, capitalist and TV personality. The business magnate is famous as the founder and owner of Hawes & Curtis, a classic British brand specialising in menswear. The entrepreneur makes most of his money from the fashion industry and has over 40 years of experience in the manufacturing and retail sector. He owns several famous fashion brands, including Low Profile Holdings, GHOST and Hawes & Curtis. Additionally, with a net worth of over £200m, Touker ranks 637th on The Sunday Times Rich List.
Since 2015, Touker has been a part of the BBC's famous TV programme, Dragons' Den. Till now, Suleyman has invested approximately £2m in several businesses, including Bad Brownie, Wooden Toys and Timberkits. The business tycoon keenly supports, finances and promotes small and growing companies and start-ups in the UK. Moreover, in addition to owning his own companies, Suleyman has invested in 22 tech-based firms.
Steven Bartlett- £71m
Steven Bartlett is a British businessman, television personality, investor, content creator, speaker and author. From being a financially struggling university dropout to establishing his company and becoming a millionaire at 23, Steven's journey is inspirational. In 2021, Steven joined Dragons' Den, becoming the youngest-ever Dragon on the BBC show.
The 30-year-old business tycoon is the founder and former owner of Social Chain, Europe's fastest-growing social media marketing agency. Moreover, he co-founded Flight Story, Thirdweb and Flight Story Fund. The entrepreneur is famous for being fearless, highly driven, a great leader and a genuine business magnate. He also hosts 'The Diary of a CEO', Europe's biggest podcast. According to Forbes, the net worth of Steven Bartlett is £71m.
In 2018, he won the British Black Entrepreneur of the year award for his exceptional entrepreneurial skills, achievements and outstanding performance. In 2020, Forbes featured Bartlett in Forbes' 30 under 30 list. He published his first book 'Happy Sexy Millionaire' in 2021, and soon, the book became a bestseller on the Sunday Times list. Steven considers Jamal Edwards, the British DJ and music entrepreneur, his biggest inspiration.
Sara Davies- £34m
Sara Davies, the Dragons' Den capitalist, is an award-winning British businesswoman, investor, philanthropist and television personality. She is popular among people as Television's Crafting Queen. In 2023, the net worth of Sara Davies is £37m. Sara owns and established Crafter's Companion, a retail business offering products and services to over 40 nations. She started her business while studying at the University of York. Crafter's Companion is among the world's top companies, generating revenue of £34m.
Moreover, Sara has received over 25 business awards and recognitions for her innovation, entrepreneurship, creativity, business ideas and leadership. In 2019, she joined the BBC's Dragons' Den at 35, becoming the youngest-ever female Dragon on the show. Sara has invested almost £1.1m in several businesses at Dragon's Den. In 2021, Smart Works Newcastle appointed Davies as the North East Ambassador. Sara Davies is an inspiration for many of us, as she proves dreams do come true.
Deborah Meaden- £40m
Deborah Meaden is a British entrepreneur and television personality famous for appearing on the BBC's Dragons' Den. At 19, Deborah started her ceramics and glass import company supplying expensive stores like Harvey Nichols. Later she started working at Weststar Holidays, a famous multimillion-pound family holiday business. At present, Deborah owns The Merchant Fox, a luxury goods retailer.
Meaden started her professional life in the sales room and worked her way up to becoming a Managing Director at Weststar Holidays. She started buying and selling businesses to become an industry expert. Today Meaden's business portfolio ranges from Hope and Ivy, elegant nature-based fashion, to Dock and Bay, super-fast drying towels. According to sources, Deborah Meaden's net worth is £40m.
Meaden supports several environmental initiatives and charities, including the annual Observer Ethical Awards. Moreover, she is a member of the world's largest environmental organisation, WWF. The entrepreneur is also a Trustee and Patron at Tusk Trust,  an organisation dedicated to wildlife conservation. Meaden is also an Ambassador for the Marine Conservation Society, Roundhouse, and Lendwithcare. Currently, Deborah Meaden aims to balance her life between her projects, business interests and family, friends and animals.
Today, we discussed the net worth of current Dragons on the Dragons' Den 2023. Who is your favourite Dragon on the Dragons' Den 2023, and why? Let us know in the comments section below. If you want to know more about Dragons' Den, read our other articles on this website. Moreover, if you are a female entrepreneur looking for resources and support, visit www.womenentrepreneursuk.com